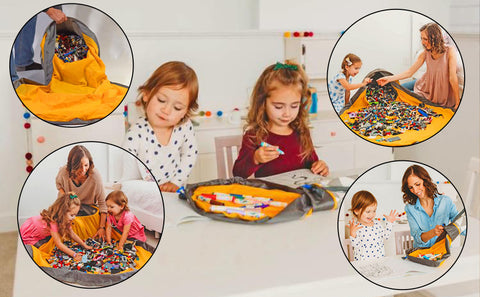 Main Features
1. the bag is a good storage helper to make the room tidier. The strap makes the bag easy to hang, and sundries and toys are all fixed. When the cord is not in use, the bag can be stored. The hook of the hook and the rope keeps the toy from leaking.
2. The bag features exquisite stitching, the details determine the quality, the characteristics of the bag the fine workmanship, precision routing, good shape, no running line, longer use time.
3. The bag features the pocket design, which can store toys for the baby, which encourages children to develop their own to create a unique play pillow.
4. the bag has 100% polyester with high color fastness, full color, which makes the bag eco-friendly, more breathable, skin-friendly, healthy.
5. the bag is large in size to accommodate a variety of small stuffed animals and building blocks, which is suitable for children 2 to 5 years old, draw rope storage bag, and the bag can be moved smoothly from room to another room, which is the best storage device for the children's room.
Specifications
Material: Polyester.
Varied standard sizes: 1.5 m / 59.06in and 0.5 m / 19.67in respectively.
Packing List
1 * storage bag