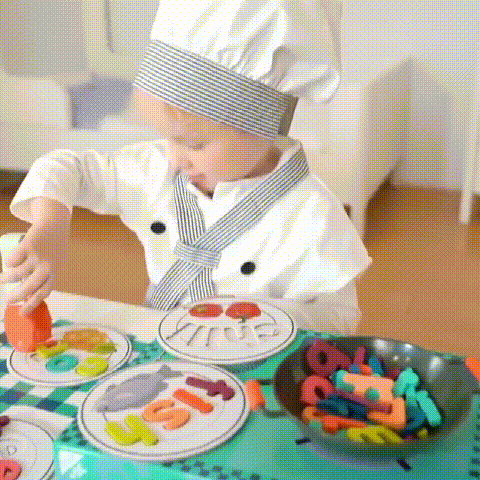 Main Features
Stir-fry letter pot to develop language Intelligence
The ingredients for cooking are colorful letter particles. Find the ltters needed for cooking on the menu to help the baby know different English letters.
Spelling word plate Enlightenment English cognition
The word groove on the plate allows the baby to find out from the rich letter particles. Can also let the baby learn simple English words.
Food clip fine hand movements
Clip the ltter ingredients from the pan, and accurately put it in the groove of the plate. This is a great test of the baby's concentration and the fine movements of the hanc.
A box portable experience
The packaging in turn turns into a simulated stove to stand the facade up with a tripod.